Pisen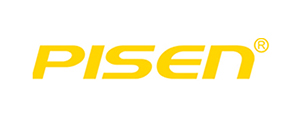 Pisen was founded in 2003 concentrating on smart mobile accessories, has always hammered at the research& development, manufacturing& marketing of power bank, Computer, communication and consumer electronic accessories, cloud routers, smart hardware and etc. for 10 years. Now we have taken shape as a complete industry chain covering intelligent storage, power support, connectivity, audio/video player, and other fields around mobile phones, tablets and smart TVs. Pisen. South China production base is located in Jintang Industrial park, Henggang District, Shenzhen, covering atotal area of 35,000m², with over 2000trained workers and turnover of 250 million dollars.
On October 28th 2015, Pisen Co. Ltd was formally listed at NEEQ and entered into the capital market. After that, Pisen formally opens up the platform strategy, pushes out its subordinate CCC intelligent localization platform Qian Ji Group,and trial operates in Chengdu, Shenzhen, Guangzhou, Beijing, Shanghai and Nanjing. Digital CCC localization service platform Why Worryhas been promoted for the first time which is called "the continuous power for all people" service launched in Beijing, Guangzhou, Shenzhen, Wuhan, Chengdu and many other cities.
Being rooted in China, orienting the world, Pisenis committed to creating the world's leading brand of smart mobile peripheral devices, and continuously promoting platform strategy to achieve to be the leader of CCC digital industry in the "Internet+" era.