Tenda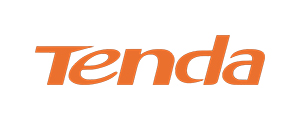 Founded in 1999, Tenda technology is the recognized leading supplier of networking devices and equipments. Tenda has committed to delivering easy-to-install and affordable networking solutions, offering innovative, cutting-edge products to realize people's intelligent life. Innovation is the soul of Tenda technology. Tenda has two R&D centers, Shenzhen and Chengdu, with about 1000 employees; one Manufacture center, with about 3000 members and a new 120000 m2 manufacture base under construction.
Based in Shenzhen, China, Tenda has expanded its business into the World market. Tenda established more than 10 branches and 50 offices in China. Since 2007, Tenda has started launching its global branding strategy. Through worldwide distribution channels, Tenda distributes products to more than 100 countries around the world. Up to the third quarter of 2014,total sales amount of Tenda is over 500 million. At the same time, Tenda has a customer service team of up to more than 160 employees to solve problems for distributors and end customers in the world.
As the first home-grown router and wireless network device manufacturer in China, Tenda has overcome all kinds of difficulties. Combined R&D, manufacturing & sales together, Tenda adopts the latest technology and professional service system to establish reliable network to be professional high-tech company in the world.