VBeT Electronics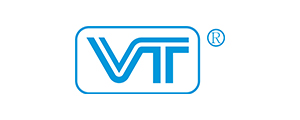 VBeT Electronics Co., Ltd, a high-tech company specialized in professional communication headset solutions . We are focusing on the concept of "Valuing you Better", making professional Marketing, Designs, Manufacturing, Servicing of contact center headsets, UC headsets,Wireless headsets, headset telephones, amplifier and other acoustic-electronics products.
"VT" is one of famous brand for communication headsets. With over 20 years' experience of professional design and manufacturing for headset related products, the mechanical performance and reliability of our products keep ahead globally in same line, and the acoustical performance can reach the advanced level as well.
We have built up R&D branches in Denmark, R&D center, Marketing and Supply chain headquarters in Xiamen city of China. Also, we have founded many distributions and cooperation partners in major cities in China, also the distribution channel in USA, EMEA, APAC. Now we are devoting towards providing high-end communication products/solutions and value-added services for world-wide telecom customers.