Juhua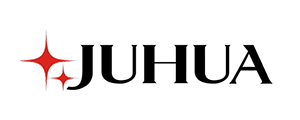 JUHUA Technology Inc. is a leading provider in optical transceivers,DAC Cables,AOC Cables and PLC Splitters. Our qualified products enable high-speed voice, HD video and data communication for networking, storage and cable TV application. We design, develop, manufacture and distribute the optical modules to satisfy customer's need for optical communication in Ethernet, SDH/SONET, Video monitor, etc.
JUHUA is ISO9001:2008 certified for R&D, manufacturing, technical support and marketing. Our products are compliant with CE, RoHS, FCC standards and regulatory.
Currently JUHUA can offer the complete product lines including 1.25g,10g,25g,40g,100g,DAC Cables, AOC Cables, and PLC Splitters etc. We provide to our customers with our high-performance, cost-effective products to fulfill their requirements, contributing this way to the customer's success and satisfaction.